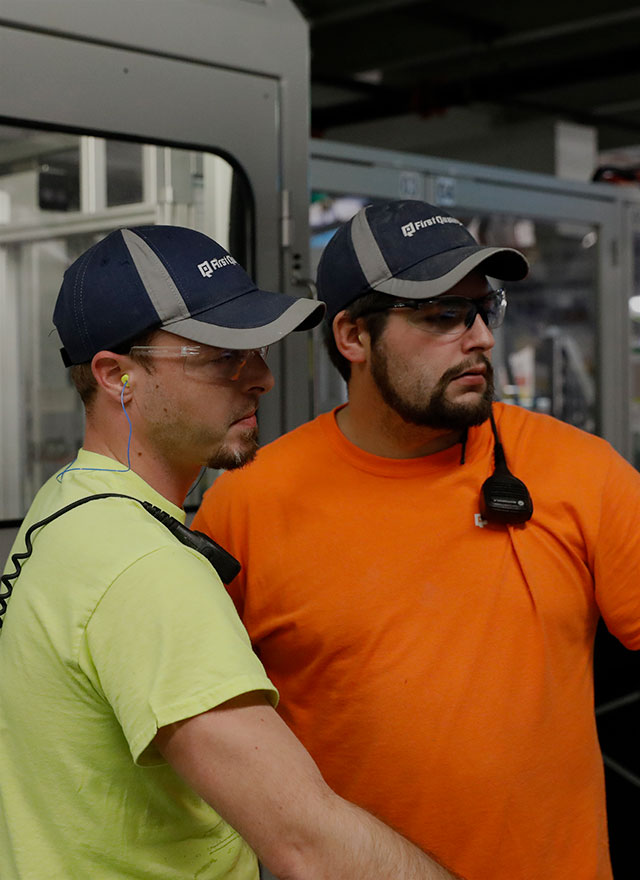 Spend Every Day Making Things Better
JOIN US
Why People Who Start Here, Stay Here
In 1989, we hired our very first employee in McElhattan and today, she's still here. That's because for us, hiring someone means giving them more than just a job.

When you look at one of our job listings what you'll find is an opportunity: to meet teams who challenge each other to improve, encounter leaders who empower you to experiment, and discover work that inspires you – not just today or tomorrow, but for years to come.
First Quality Community Guides


First Quality is an equal opportunity employer. All personnel actions, including, but not limited to,
recruiting and staffing, working conditions, benefits and privileges of employment, compensation,
training, performance appraisal, promotions, transfers and discipline, are administered without
regard to race, color, religion, creed, sex, national origin, age, marital status, disability, ancestry,
pregnancy, veteran status, or any other characteristic protected by applicable federal, state, or local
laws or ordinances. We will strive to assure that job applicants, as well as team members, are
considered without regard to their membership in any of these groups.
Health Plan Transparency Disclosure
The
Transparency in Coverage Final Rules
require certain group health plans to disclose on
a public website information regarding in-network provider rates and historical out-of-network
allowed amounts and billed charges for covered items and services in two separate
machine-readable files (MRFs). The MRFs for the benefit package options under the First
Quality Enterprises, Inc. and Its Affiliates Benefits Plan are provided in the link below:
https://mrfdata.hmhs.com/